Bravado Art provides Certified Appraisal Services for Fine Art in Los Angeles, CA
---
Since 2000 Bravado Fine Arts has established itself as a uniquely streamlined, cutting-edge, globally knowledgeable source of expert fine art appraisals and consulting to private collectors, designers, corporate entities, architects and artists.
Israel Stepanian
---
Bravado Art Specializes in Exceptional Fine Art Appraisals
We assist with acquisitions, commissions, collection management and collection planning. Auction acquisitions and sales of fine art at auctions in the appropriate market is our hallmark. With our client's benefit and individual taste in mind, our associates utilize their expertise and international connections to accomplish successful, seamless transactions that benefit both buyer and seller.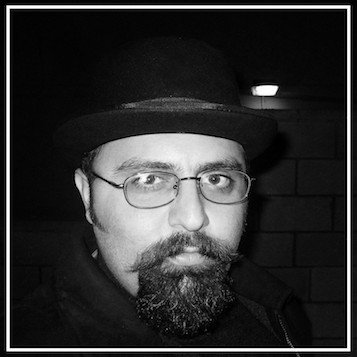 PERSONAL TOUCH
---
We know our clients personally, and take the time to understand their aesthetic mindset, home or corporate settings, in addition to their personal and financial goals. Whether it is a purchase or a sale of an important piece, our genuine passion in bringing art to the people gives us the incentive to provide art acquisition and divestment services with a commitment to matching each piece with the right collector.
FOCUSED & FAIR
---
Bravado Fine Arts provides personal property appraisals for modern and contemporary painting, sculpture, multiple prints and photography. We specialize in Iranian, Turkish and Armenian art, both modern and contemporary. Our partners are experts in antiques, Islamic art and Oriental rugs. We assess collections for replacement value for insurance purposes as well as provide fair-market value appraisals for purchase or sale, or for personal knowledge. All of our appraisals conform to USPAP standards.
Bravado Fine Arts proudly presents appraisal services to a wide array of clients including, insurance companies, private collectors, estate planners, institutions, CPAs, foundations, non-profits and corporations.
Highly accurate and detailed valuations conforming to USPAP standards in all major areas of the fine and decorative arts, for insurance, estate, donation, family division, sale, and financial planning purposes.
20+ YEARS OF COMBINED PRACTICAL EXPERIENCE
Unlike many fine art appraisers, our background is not just in personal property appraisal: a combined 20 years of practical experience in dealing with various mediums, including painting, sculpture and photography gives all of our team members the ability and excitement it takes to perform detailed providence research, authentication research as well as general art consulting.
Appraisal Services are offered for the following purposes:
Bravado Fine Arts employs skilled restorers for a wide variety of artworks and artifacts
Our skilled and accredited restorers have expertise and experience in a wide variety of mediums ranging from painting, sculpture, ceramics, photography, multiple prints, works on paper, rugs, and other artifacts. While restoration is a meticulous process, requiring attention to detail, we ensure timely completion of the projects that we undertake with a guarantee of quality of service.
"Israel was a pleasure to deal with . Honest , reliable and extremely knowledgeable and good at what he does. Will definitely use Israel and Bravado art for all my future art appraisals. Highly recommended!"
"Great experience across the board. Israel was attentive and knowledgeable about the paintings I brought in from an estate sale. They didn't end up being worth the fortune I was hoping for, but the whole experience made up for it. 10/10 would go again. "